What is a Green Amendment?
Green Amendments are self executing provisions added to the bill of rights section of a constitution that recognize and protect the rights of all people, including future generations, to pure water, clean air, a stable climate, and healthy environments.
The Connecticut Green Amendment is referred to locally as the Connecticut Environmental Rights Amendment.

---
Overview of the CT Green Amendment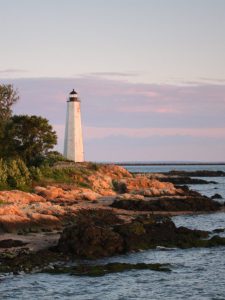 Environmental advocates, organizations and caring community members are working together to advance a Connecticut Green Amendment.
Named the Connecticut Environmental Rights Amendment, the amendment as currently drafted would read:
The State of Connecticut Declaration of Rights, Article 1, shall be amended to add:
Sec. 21. Each person of the state of Connecticut shall have anindividual right to clean and healthy air, water, soil and environment; a stable and safe climate; and self-sustaining ecosystems.
The state, including any political subdivisions thereof, shall not infringe upon these rights;  and shall protect these rights equitably for all people regardless of race, ethnicity, tribal membership status, gender, socioeconomics or geography. 
The State shall conserve, improve and protect Connecticut's natural resources and lands, including but not limited to its air, waters, flora, fauna, soils, climate, and ecosystems for the benefit of all the people, including present and future generations.**   
The rights stated in this section are inherent, inalienable, and indefeasible, are enforceable without implementing legislation, are among those rights reserved to the people, and are equivalent with all other inalienable rights.
Whose Supporting the CT Green Amendment - Environmental Rights Amendment?
To see the organizations supporting the amendment CLICK HERE.
If you represent an organization and would like to sign on in support, you can do so here.
As an individual you can join the movement by Signing Our Petition of Support Here.
How it began in Connecticut?
In 2022, advocates began by organizing speaking events to share the message.  Among them was this event sponsored by CT NOFA, a leader in the CT effort: view event here.
The amendment was first proposed to the House Environment Committee in January, 2023 by Rep. Mary Mushinsky as House Joint Resolution No. 37 . The resolution was the subject of an informative and positive hearing before the committee. While the amendment did not pass all the way through the process, support for the concept of a Connecticut Green Amendment was clearly solid and growing.
National Green Amendments Movement
Find out where else we are working.
On April 19 Green Amendments for the Generations Founder and Delaware Riverkeeper May van Rossum spoke at the Connecticut Climate Mobilization event about the need to adopt an environmental rights amendment in the state.